A comprehensive but easy to use payroll system with the flexibility and functionality of what one would expect in a higher end system.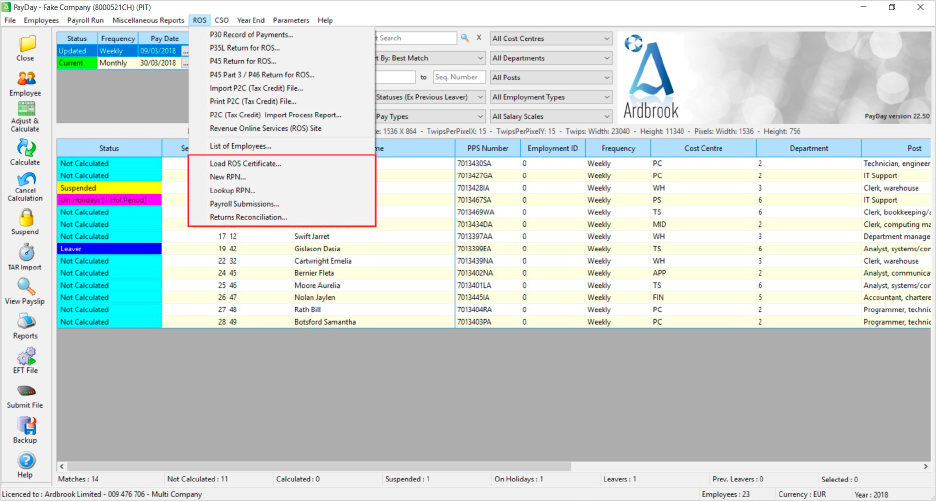 Single and Multi Company versions.
8 Payment Frequencies.
No limits on the number of Employees, Cost Centres, Departments etc.
100 Pay Elements. Embed formulas, memo info etc.
Gross To Net Calculation History plus Tax Deduction Card Report.
Individual re-calculations within pay period.
"Rollback" to a previous payroll period.
Automatic handling of Holiday Pay with definable Holiday Types.
CSO Reporting.
Detail maintained on a Tax, Financial, Pension and Pay Element year.
Import of both Permanent and This Period changes.
Flexible Net to Gross calculations on individual Pay Elements.
3 Payment Methods. Pay can be distributed into a max of 5 bank accounts.
Links to Time Systems, GLs, etc. (PayDay Plus).
Want more details?
Contact us at
Telephone: +353-1-838 2921
Email: sales@ardbrook.ie